... I really need some time off, is all.
"A Pleasant Night's Entertainment" Dept.: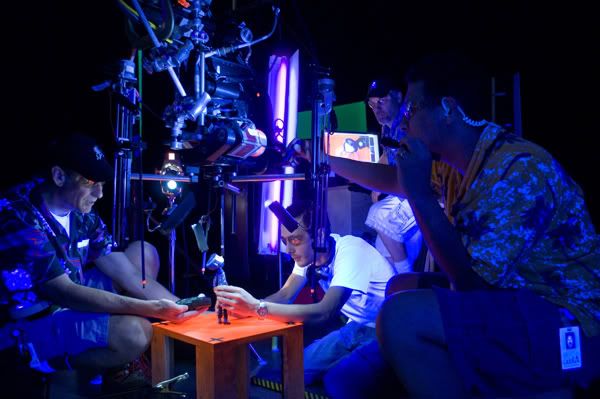 Had the pleasure of seeing an advance screening of Henry ("Nightmare Before Christmas", "James and the Giant Peach") Selick's adaptation of Neil Gaiman's CORALINE - with none other than Mr Gaiman there to introduce the film and provide a witty Q&A afterwards.
Any fans of Gaiman and especially of Nightmare Before Christmas owe it to themselves to check this movie out EARLY in the run to take advantage of the marvellous 3D effects and beautiful stop-motion work inside - and also to get a better idea of how much of NIGHTMARE was Selick and how much was Burton (hint: you may be surprised how much of it *isn't* Burton).
Here's the trailer:
...and
here's a link to the movie site.