"New, Cool, Thing" Dept:
Submitted for your approval...
"It is uncommon to fire all six shots of a revolver with great suddenness when one would probably be sufficient, but many things in the life of Herbert West were uncommon..."
and
"Their outlines were human, semi-human, fractionally human, and not human at all -- the horde was grotesquely heterogeneous."
from H.P. Lovecraft's "Herbert West--Reanimator"
Based on HP Lovecraft's earliest published work, the delightfully bleak and darkly humourous "Herbert West: Re-Animator", this delightfully bleak and darkly humourous shadow-play shoot-em-up is by the unfortunately named
BUM LEE
: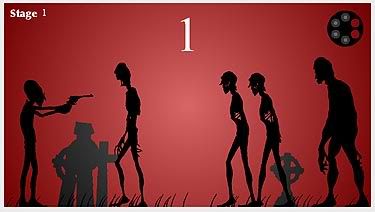 HERBERT WEST: DE-ANIMATOR
Not only do you put the trudging re-animated corpses of the Medical School at Mikatonic University to their final rest, one at a time, until they catch up with you and tear you apart with their scabrous hands, you can watch them finish you in at least 4 colorful ways if you play it often enough...
Careful - this one is addictive after a while...