"Only As Good As The Company I Keep" Dept.:
From the skilled pencils and pens and fevered mind of CHIP ZDARSKY who I frequently encourage people to read as much of as possible (and whom, I'm sure he'll roll his eyes to see, some of you still haven't forgotten from
The Electra Incident
), FRANKENSTEIN, WOLFMAN, and DRACULA - THEY FIGHT CRIME!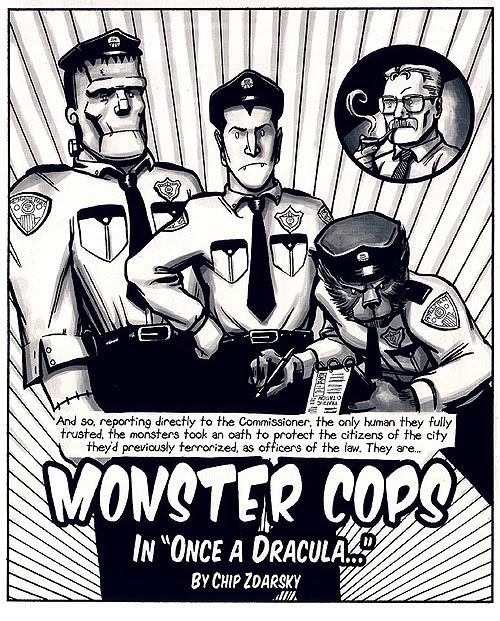 (
Run, don"t walk, to read CHIP ZDARSKY"S MONSTER COPS!
Collapse
)
Coming Tomorrow:
"That is not dead which can eternal lie,
And with Strange Aeons even death may die."