"Idolatry and Vanity - A Tasty Sandwich" Dept.:
My good buddy Matt Mozgiel, a local cartoonist, animator, young curmudgeon and raconteur, ripped off a sketch of me just for the Hell of it.
This guy is good - and Holy Cow, does he know how to hit my Vanity Button.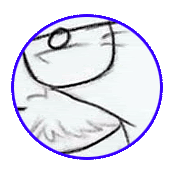 (
Great Big Pappy under here
Collapse
)
This just makes me laugh and laugh...